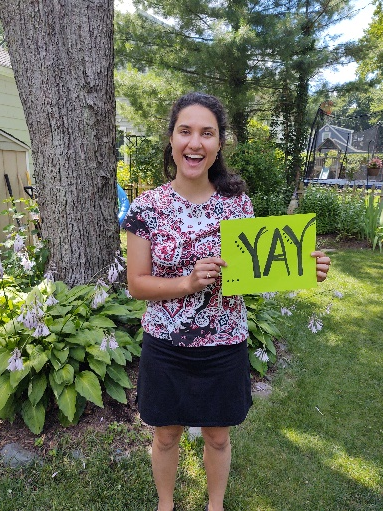 Mamaroneck Public and John C. Hart Memorial Libraries invite adults to our newest Wellness Class:
Laughter Yoga, taught by Natalie DeCandia*
Laughter Yoga combines playful laughter and deep breathing that results in great health and social benefits. Laughter Yoga stimulates the mind and the body.
It also:
– Relieves Stress
– Strengthens the Immune System
– Improves Circulation
– Promotes Positive Attitude
– And is Lots of Fun!
This Series of 4 classes begins on Tuesday, May 4th @ 9am via Zoom
Registration is limited. To register, click
here
.
*Natalie DeCandia became a Certified Laughter Yoga Leader in March of 2019 and is internationally recognized by Laughter Yoga University. Natalie leads classes for young children, adults, and older adults in the NJ/NY area and is inspired to spread joy and peace to more people!