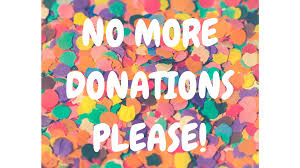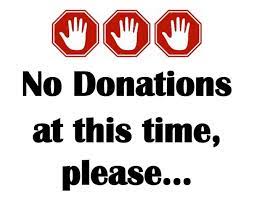 STARTING MONDAY, DEC. 5, WE WILL NO LONGER BE ACCEPTING
Due to our upcoming renovations, we will no longer be able to accept donations of books, cds, or dvds, beginning Monday, Dec. 5th. We apologize for the inconvenience, but we are sure the results of the renovation will be worth it!
Other locations that are currently accepting donations are: (VERY IMPORTANT: PLEASE CALL THE ORGANIZATIONS BEFORE DONATING!)
GreenDrop
660 North Broadway, White Plains, NY 10603 (888-944-3767): No encyclopedias, magazine, periodicals, or newspapers.
The Carver Center
400 Westchester Ave, Port Chester, NY 10573 (914-305-6009): Children's and teens' books only, must be in excellent condition. No textbooks; test prep books from the current year or 1 year ago are accepted.
914Cares
901 North Broadway, North White Plains, NY 10603 (914-458-5220) sara@914cares.org
Ferguson Public Library Bookstore, One Stamford Plaza, Stamford, CT 06901 (Call David Greif to ask if pickup is possible (203-353-9193). Accepts used books, cds, dvds, encyclopedias within the last 5 years — no record albums or cassettes.
Salvation Army
34 North Main St, Port Chester, NY 10573 (914-939-1620) Accepts up to 25 books.
I Love Our Youth (formerly Big Brothers and Big Sisters of Westchester) (914-963-4453). Accepts most books; no encyclopedias or magazines; 3 boxes or bags per person. Call M_F, 9am – 6pm, to arrange for pickup
White Plains Public Library
100 Martine Ave, White Plains, NY 10601 (914-422-1480). No more than 20 items per patron; must be bagged. No textbooks, encyclopedias, or magazines. Bring to Circulation Desk when Library is open.
Byram Shubert Library
21 Mead Ave, Byram, CT 06830 (203-570-8527). Accepts books, cds, dvds; ask about pickup service.
Friends of the New Rochelle Public Library.
New Rochelle Public Library
1 Library Plaza, New Rochelle, NY 10801 (914-813-3715). Accepts new and used books in good condition; accepts cds and dvds.