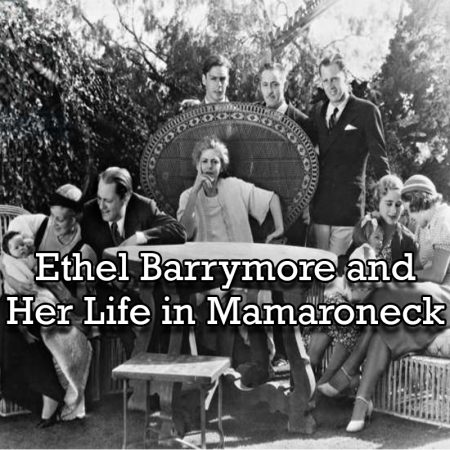 Presented by the Mamaroneck Historical Society. Come hear Dr. Darla Shaw take on the role of Ethel Barrymore as she tells the story of the Barrymore presence for 50 years (1909 to 1959) on Taylor's Point in Mamaroneck. Learn about Ethel receiving the estate as a wedding present from her father in law. Understand how much she loved bringing up her three children on the estate.
Hear about her brothers, Jack and Lionel's, visitations and the making of a movie (Life's Whirlpool) on the estate.
Wednesday, April 20 @ 7pm via Zoom. 
To register, please click here.