Fall & Autumn Books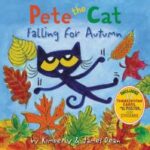 Falling for Autumn by Kim Dean: Realizing how much he appreciates everything the autumn season has to offer, an ever-groovy Pete the Cat participates in corn mazes, hay rides and apple picking.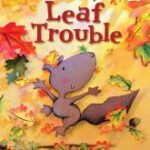 Leaf Trouble by Jonathan Emmett: A young squirrel panics when the leaves on his tree change color and fall, but he feels better when his mother tells him about autumn.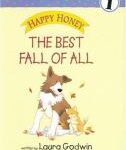 The Best Fall of All by Laura Godwin: Happy the dog and Honey the cat enjoy playing outside on a fall day.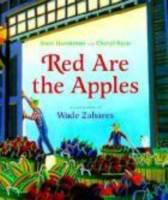 Red Are the Apples by Marc Harshman: Leads the reader through a bountiful garden in autumn while drawing particular attention to the variety of colors found within it.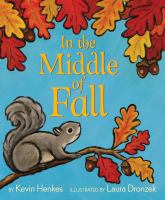 In the Middle of Fall by Kevin Henkes: Introduces concepts and vocabulary of fall–autumn colors, changes in plants and animals . . . and wind, which soon leads to the next season.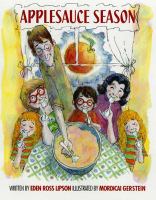 Applesauce season by Eden Ross Lipson: In an urban setting, the story of how a family gets together to cook apples for applesauce. Includes a recipe for applesauce, to help you create your own traditions.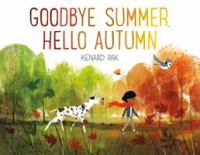 Goodbye Summer, Hello Autumn by Kenard Pak: In a simple, evocative conversation with nature, a young girl witnesses how the season changes from summer to autumn.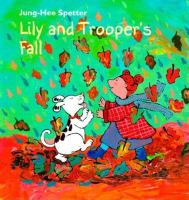 Lily and Trooper's Fall by Jung-Hee Spetter: A little girl and her dog have fun playing outdoors on a blustery fall day.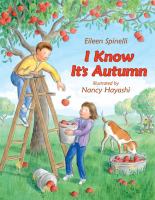 I Know It's Autumn by Eileen Spinelli: A rhyming celebration of the sights, smells, and sounds of autumn, such as pumpkin muffins, turkey stickers on spelling papers, and piles of raked leaves.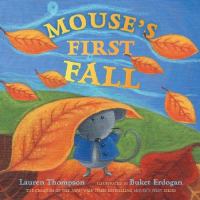 Mouse's First Fall by Lauren Thompson: Mouse and Minka experience the delights of nature on a windy autumn day.
Halloween Books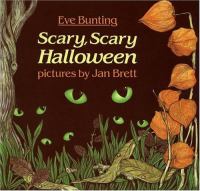 Scary, Scary Halloween by Eve Bunting: A band of trick-or-treaters and a mother cat and her kittens spend a very scary Halloween.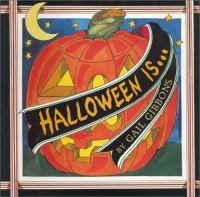 Halloween Is… by Gail Gibbons: Describes the origins and history of Halloween traditions and festivities from ancient times to the present day.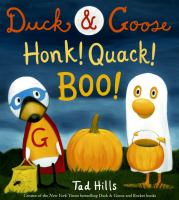 Duck & Goose, Honk! Quack! Boo! by Tad Hills: Duck and Goose, dressed for Halloween as a ghost and a superhero, respectively, go trick-or-treating in the forest, but they are careful to follow Thistle's warning to look out for a scary swamp monster.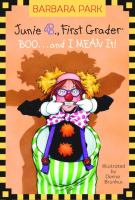 Junie B., First Grader: Boo!– and I Mean It! By Barbara Park: With Halloween approaching, Junie B. needs to find a costume that will scare off the real witches and ghosts that she believes will be out on the holiday.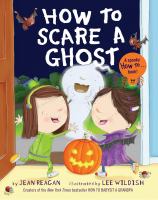 How to Scare a Ghost by Jean Reagan: Halloween is the best time to catch, entertain, and make friends with a ghost.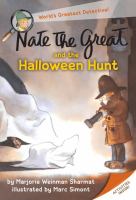 Nate the Great and the Halloween Hunt by Marjorie Weinman Sharmat: Nate and his dog Sludge try to solve a case on Halloween night and find themselves locked in a haunted house.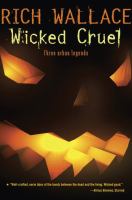 Wicked Cruel by Rich Wallace: Three separate short stories, all set in the same New Hampshire town, explore the truth behind local urban legends as, for example, sixth-grader Jordan begins seeing a boy from his school who died of injuries after being bullied.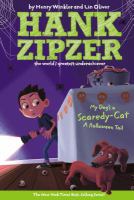 My dog's a Scaredy-Cat: A Halloween Tail by Henry Winkler: Teased by the school bully because of his Halloween costume, underachieving Hank, with the help of his friends, exacts revenge by creating the scariest and grossest haunted house ever and inviting the bully to visit.
  Back to School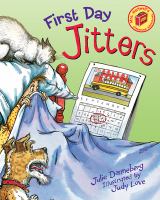 First Day Jitters by Julie Danneberg: Sarah is afraid to start at a new school, but both she and the reader are in for a surprise when she gets to her class.
Pete the Kitty's First Day of Preschool by James Dean: Pete the Kitty has his first day of preschool, where he meets the teacher, sings fun songs, and paints a picture.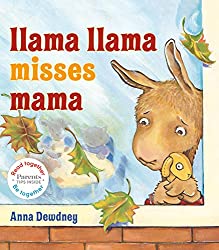 Llama Llama Misses Mama by Anna Dewdney: Strange new teacher. Strange new toys. Lots of kids and lots of noise! What would Llama like to do? Llama Llama feels so new … It's Llama Llama's first day of preschool! And Llama Llama's mama makes sure he's ready.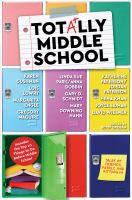 Totally Middle School by Betsy Groban: "Best-selling and award-winning authors take on the brave new world of middle school in this remarkable collection, brimming with humor and heart. Subjects range from peer pressure, homework, family issues, and cultural barriers to the unexpected saving graces of music, art, friendship, and reading."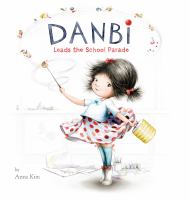 Danbi Leads the School Parade by Anna Kim: Danbi is thrilled to start her new school in America. But a bit nervous too, for when she walks into the classroom, everything goes quiet. Everyone stares. Danbi wants to join in the dances and the games, but she doesn't know the rules and just can't get anything right. Luckily, she isn't one to give up. With a spark of imagination, she makes up a new game and leads her classmates on a parade to remember!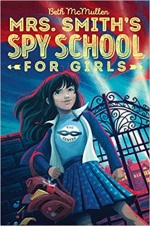 Mrs. Smith's Spy School For Girls by Beth McMullen: Twelve-year-old Abigail is shocked to discover her elite boarding school is really a cover for a huge spy ring, and must undergo Spy Training 101 in order to save her mother, who happens to be the spy ring's top agent.
The Best at it by Malik Pancholy: Twelve-year-old Rahul Kapoor, an Indian-American boy growing up in small-town Indiana, struggles to come to terms with his identity, including that he may be gay.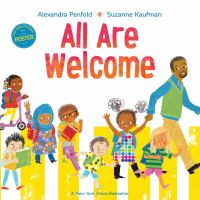 All Are Welcome by Alexandra Penfold: Illustrations and simple, rhyming text introduce a school where diversity is celebrated and songs, stories, and talents are shared.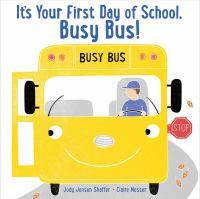 It's Your First Day of School, Busy Bus! By Jody Jensen Shaffer: Today is the very first day of school! Busy Bus is excited, but he also has some first-day jitters. Luckily, bus driver Ben knows just what to do to make sure that the school year gets off to a great start
The Pigeon HAS to Go to School! by Mo Willems: The pigeon must go to school, but frets about math, learning the alphabet, heavy backpacks, and what the teacher and other birds will think of him.

Witches of Brooklyn by Sophie Escabasse
In the middle of the night, Effie is dropped off with relatives she's never met before. She's had to say goodbye to her late mother and feels out of her element when she arrives in Brooklyn to live with her eccentric aunts Selimene and Carlota. Effie warms up to her eccentric (and maybe magical) aunts, makes friends at her local school, and finds that she might have some powers in her fingers… just maybe. When a famous singer gets rushed into the house in the middle of the night, Effie and her aunts go on a big problem-solving adventure. Delightfully illustrated, Escabasse's graphic novel is great for fans of Snapdragon by Kat Leyh or The Okay Witch by Emma Steinkellner.
If you like thinking about art, magic, reading, or books like Witches of Brooklyn (or really any book!) make sure to sign up for our Summer Reading program. Our theme this year is Reading Colors Your World! We will be exploring, creating, and discussing art throughout the summer. Our registration for grades K-5 will be on the front patio by the doors from 10:30am-12:00pm and 3:30-5pm on June 15, 16, 17, and 18.
Book recommended for ages 9-12; reviewed by Children's Library Assistant, Valmai Hanson.
Springtime in the Children's Room: Celebrate Spring & Earth Day
by Terry Numa, Head of Youth Services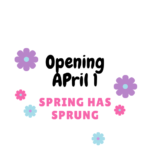 Hello,
Starting April 1, the Library is open. We are looking forward to welcoming you back. Stop by the Children's Room to discover our new Wonder books and check out our new programs including a great way to celebrate Earth Day.
Tot Music with the Guitar Man: A new musical program for ages, 1 – 6, Tot Music with the Guitar Man starts on March 23 @ 11am and on every fourth Tuesday of the month on Zoom. Call the children's department at (914) 630 – 5894 to register.
Take & Make Craft Kits will continue. Please let us know of any special interest themes you would like us to create in a Take & Make by emailing us at [email protected] or call the Children's Room at (914) 630 – 5894.
Celebrate Earth Day
Earth Day Program: the Children's and YA department created Take & Make Kits filled with seeds and supplies to plant flowers that are bee friendly. Naturalist Kyle Troy of the Marine Education Center will provide a program about the importance of bees for grades three and up. Bee Happy Take & Makes are for pre-school through second grade students and Bee Garden Take & Makes are for Tweens & Teens available on a first come, first served basis starting April 5.
Did you know?
Did you know that Mamaroneck Public Library is a LEED Gold building? The U.S. Green Building Council gave the Mamaroneck Public Library a LEED Gold certification, during the renovation a few years back. This made our Library one of the few public buildings in Westchester County with that status.
A LEED Gold status means that the library met a number of environmental and sustainability requirements, including a green roof, sustainable materials, and abundant natural light. The USGBC awarded the library the Gold certification in December of 2014.
The Children's Department has added to our sustainability by providing a patio vegetable garden for the past three years. We have harvested a variety of cucumbers, tomatoes, peppers, herbs,  and strawberries engaging children and their families.
Check our Earth Day 2021 at this link: https://www.earthday.org/our-work/#science-and-education
Check out These Earth Day Reads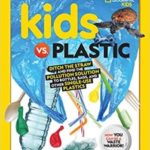 Kids vs. Plastic: Ditch the straw and find the pollution solution to bottles, bags, and other single-use plastic by Julie Beer. This nonfiction read includes lots of fun facts and action steps and activities to eliminate plastic use. Ideas range from how to save the ocean from plastics to identifying toy makers that are phasing out plastics. You can also read about the National Geographic Geochallenges winners.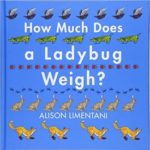 How Much Does a Ladybug Weigh? by Alison Limentani. What do you think? How much does a ladybug weigh? Children of all ages will enjoy this colorful picture book with its great illustrations. Parents and kids will be enlightened with fascinating facts which incorporate wildlife, weight, numbers and comparisons, while emphasizing just a few of the many creatures that inhabit our great big world. Suitable for ages 2 and up.
The Magic & Mystery of Trees by Jen Green. Illustrated by Claire McElfotrick. Wander through the pages of this book to discover the secret life of trees and the benefits they provide. Learn what animals live in trees, items made from trees, helpful trees and trees that are at risk. Suitable for all ages.
All Along the River by Magnus Weightman. This beautifully illustrated book has an interactive quality that calls the reader to seek and find. Follow the little duck bobbing first in the river then into the lake, down a waterfall into town and under a bridge… But not so fast, where does the river end? A fun and informative read for the whole family.
See you soon! Next blog: Summer Reading
Coming soon! We are gearing up for the Summer Reading & Learning program. The theme this year is Reading Colors Your World
And the Award goes to…
On January 25, 2021, the American Library Association announced the winning authors and illustrators work for excellence in children's literature. Among the awards are those given for diversity, inclusivity and peace in their selection of titles.  These award-winning books strengthen our humanity. These stories serve as a springboard to discuss race, justice and injustice and honor strength, courage, determination and success.
Here are a few of the awards that have those themes as their focus.
While travel is limited at this time, you can explore other cultures by discovering titles awarded the Batchelder award. These books open avenues for your children to learn about other children and cultures around the world.
February is the month to be intentional about celebrating Black History month. Choose a title awarded the Coretta Scott King award to read together as a family. This honor is given to children's literature that embodies excellence in appreciation of African American Culture. And the Schneider Family Book Award honors an author or illustrator for a book that embodies an artistic expression of the disability experience for child and adolescent audiences. While the Pure Belpre awards excellence to a Latino/Latina writer and illustrator whose work best portrays, affirms, and celebrates the Latino cultural experience in an outstanding work of literature for children and youth.
While the list of awards and titles is too numerous to list here, the 2021 winners can be found on this link along with all the awards. You will find the criteria, a description of the awards and the winners since 1922.
These award-winning books take center stage in our collection. Call our department to reserve those 2021 award winning titles that you would like to read. And maybe take time this year to read all the 2021 award winners. You will not be disappointed.