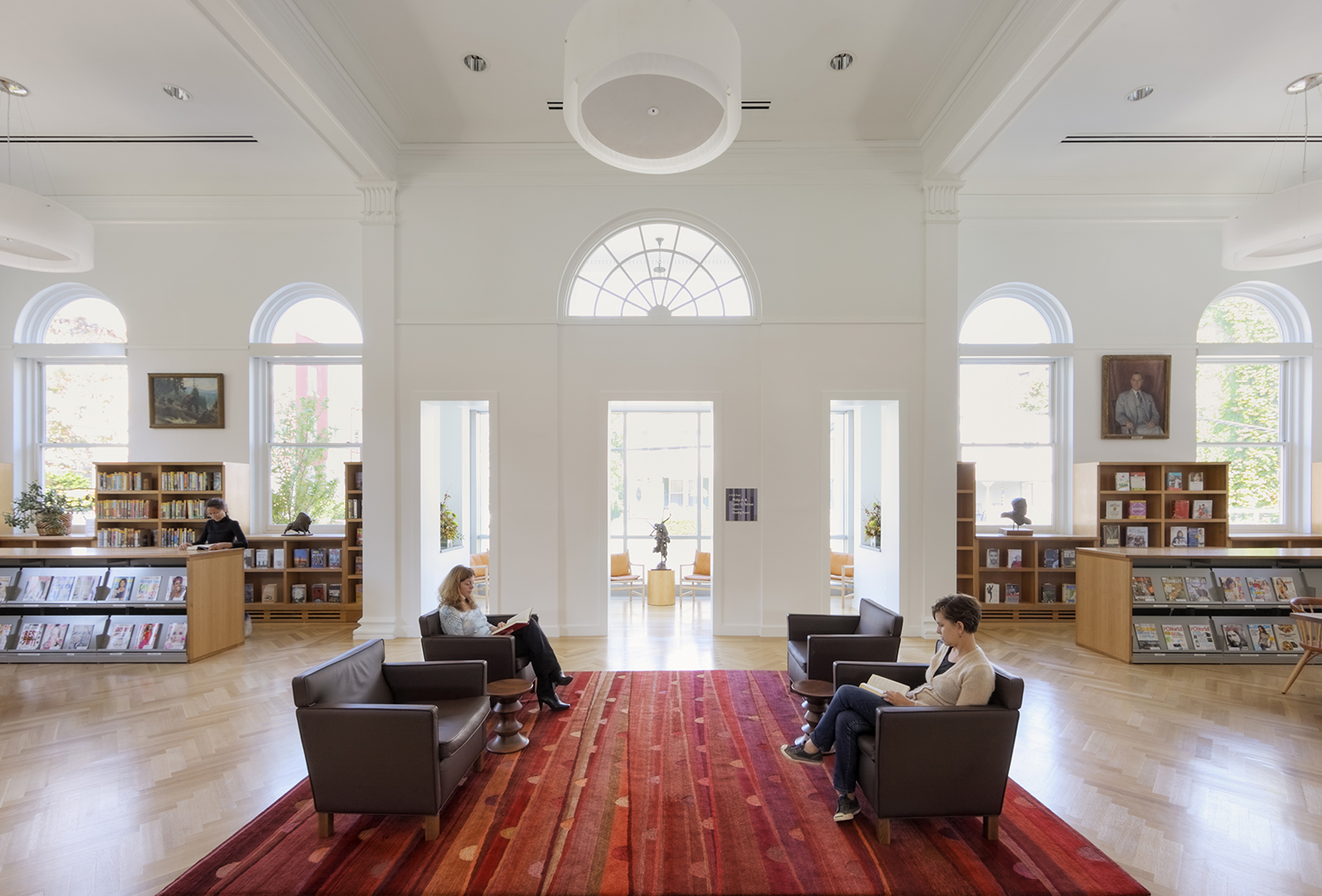 Photo: ©Jeff Goldberg / Esto
Adult Programs and Services
De-Stress & Self-Express Adult Coloring Program Our Coloring group has been meeting monthly since 2016. Coloring has a calming effect on the mind, promotes wellness, and its fun! Join us in-person in our Community Room. Coloring kits are available at the Reference Desk. No registration required. 
Time Out Meditation As we face uncertain times self-care is so important. Join Meditation Coach Danielle via Zoom every Tuesday at 8pm as she guides our mind to a place of peace. See our monthly calendar for the zoom link to join.
Poetry Group meets monthly on Fridays @ 4pm via Zoom. At each gathering, Mamaroneck poet, Elizabeth O' Rourke, leads the group in an exploration of two or three poetry selections and after the discussion participants have the opportunity to begin their own piece with a guided brainstorming session.
Other Adult Programs may be found on the Adult Calendar.