Book Review
Reviews by Lain B.
Altered Carbon by Richard Morgan
★★★★☆
Altered Carbon is set in a world where humans have been saved to pieces of technology, called stacks, that sit in a body's neck. This can be removed and swapped, so people can wear whatever body they want, or rather can afford. The main character is Takeshi Kovacs, a highly trained operative that has been in long term storage after turning to a life of crime. A rich and influential man, Laurens Bancroft, pulls Kovacs out to solve his murder. The freshly resleeved, a.k.a. rebodied, Bancroft cannot remember the night of his death. He strongly believes that it is not suicide as the police claim. Although Kovacs does not want to help, he would rather go on this mission than return to storage. Of course, things get more complicated as Kovacs investigates. Who knows what secrets he will uncover?
This was a fun book, one that I preferred over its television adaptation. The high tech world is unique and fresh, creating an interesting setting for the story to take place. If you are worried that this will be too confusing, I am glad to say that there was not much of a learning curve past the whole stacks-body thing. Afterall, basic logic still applies, like run from the person shooting at you. I should mention that this is not just a mystery, but a solid action adventure. Afterall, there is a reason Kovacs had to be exmilitary, though his backstory is more interesting than that. His past is another captivating piece of this mystery. My only warning is that there are a few sexual scenes, so this should only be read by older teens and up. Regardless, it was an enjoyable read that I am happy to pick up again.
---
The Westing Game by Ellen Raskin
★★★★☆
Apartments are being sold in Sunset Towers on lake Michigan. The mysterious and rich Samuel Westing lives nearby, but one day he is found dead. Many of the tenants in Sunset Towers are called his will reading. Sixteen strangers of all different ages gather after the death of someone they did not know. It is announced that they are his heirs, but getting his fortune is much more complicated. This was not a philanthropic gesture, but the beginning of a game. His will is a puzzle and the first pair of heirs to solve it gain his fortune and company. However, these pairs are seemingly random and each is given a different set of clues to start their hunt. It does not help that one of Westing's heirs murdered him, at least according to his will. Amongst the mistrust and competition, someone will solve the puzzle and win the Westing Game.
I enjoyed this book when I was younger. It did not seem like anything special when I first picked it out, but it left a lasting impression. The diverse cast of characters revealed more than just the game solution. They show what it is like to have a dysfunctional family, the experience of immigrants, the effects of a chronic disease, and more. Yet, it is all done in a way that is understandable to a kid. Perhaps that is because the puzzle plot is very interesting, though I suspect it was the writing ability of Ellen Raskin. Regardless, I liked it, but I still had trouble understanding the answer. It took me two reads before I got a sense of it. Even now I am still a bit shaky on the ending. It is debatable whether this means the mystery was a good one, but I disliked that I enjoyed the book only to be flummoxed by the conclusion. Perhaps you will have an easier time and a different opinion.
Dune by Frank Herbert
★★★★★
If you want an influential book, this one is it, at least in science fiction. It was written in 1965, yet you can still see its impacts today, like the entire Star Wars franchise for example. Dune is a tale of politics, war, and prophecy. The main character, Paul Atreides, is the heir of House Atreides, a noble family from the watery planet Caladan. However, this story takes place on Arrakis, a desert planet and the only source of melange, a drug that grants immortality. The family takes control from House Harkonnen, yet the Harkonnens are not ready to disappear. They hold favor with the emperor and plan to use this swap to wipe out the Atreides. However, Paul is just a teenager. While he sees these dangers, he cannot stop them. Besides, there are other things to worry about, like the Fremen, indigenous people of Arrakis who are unhappy with colonization, and their prophecy that Paul seems to match all too well.
I love this book. It may be long, but all of it is worthwhile. The world that Frank Herbert creates is beautiful and enthralling. My synopsis does not even cover all of the intricacies of the story and setting that make Dune so amazing. It may sound boring with all the politics, but there is plenty of action later in the book. It is definitely one that builds up intensity. That is how we get all of the rich details that make it feel like you are stepping into the tale, not just watching. The characters come to life and they are not copy paste strong white men. One of the protagonists, Lady Jessica, is a political manipulator, trained fighter, and Paul's mother. Honestly, there is so much that I could say about this book. As long as you can get past the slower parts and the length, you will see the magic, too.
Book Reviews by Laure B., January 2022
Percy Jackson and the Olympians
Book I: The Lightning Thief
by Rick Riordan
This book is truly a work of art. It is amazing in every way. It has a captivating story, some awesome characters, true heroes and it is incredibly well written, with a lot of humor. The book talks about Greek mythology and is great for people who are interested, even those who aren't can enjoy this book. The book has some very unexpected plot twists and is very hard to lay down. The author has a very special way of writing, as we read the book from the main character's point of view who makes a lot of jokes to lighten up the book. The book is extremely enjoyable.
The author of this book is Rick Riordan, who has written a lot of other books and many about mythology like Egyptian or Norwegian mythology. There are 5 books in The Percy Jackson and the Olympians series : The lightning thief, The sea of Monsters, The Titan's curse, The Battle of the Labyrinth and the Last Olympian. He has also written the Heroes of Olympus series, which is a sequel to the Percy Jackson and the Olympians series. This book has also been made into a movie, since it was very famous and loved by millions.
When Percy Jackson realizes he is half -blood, his whole life is changed, but not in a good way. His father is a god. A real one. Of the Olympians but he didn't know until now. Now all monsters are attracted to him, and want him dead. After finding a safe place for demigods and losing his mom in the way, he starts to train to be a hero, but he senses something is wrong and he keeps having dreams. He learns that Zeus, master of the Olympians, has lost his lightning bolt and thinks Percy stole it. Percy now has to find the bolt with no clue where it is and with the help from his friends Grover and Annabeth. The Gods are getting angrier and a war may start between the Olympians, dragging all humankind along with them. Will Percy Jackson and his friends manage to find the bolt before it is too late?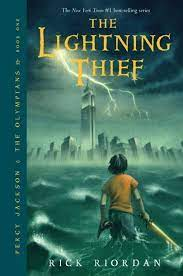 Conceal Don't Feel by Jen Calonita
This book is part of the Twisted Tales series. These series are written by different authors and each book is based on the story of a Disney story but the story we know is changed. The authors rewrite the movie into a book but they ask one question and the whole story is rewritten around that question. For instance, this book is about the first Frozen movie and the question is "What if Elsa and Anna never knew each other?" and the book is written based on this question. There are a lot of books in this series, and I think it was an excellent idea to write a series where each Disney story is remodeled after one single question.
I thought the book was really well written and interesting. I thought it was nice to see scenes from the Frozen movie in the book. Even if we know the story, there are still a lot of unpredictable events in the book that don't take place in the movie. I also enjoyed the book because we got to know more about the characters, their thoughts and ideas compared to the movie, and I really felt like I discovered a new layer of the characters' personalities.
The book starts with Elsa being the next in line for the throne of Arendelle. Elsa is an only child and learns about how she'll become queen and what she needs to know. She doesn't know that meanwhile, her younger sister Anna, lives in a village on the mountain next to Arendelle. Anna works in a bakery with her adoptive parents, she knows they are not her true parents but doesn't know the King and Queen of Arendelle are her parents and that she has an older sister. One day, Elsa's parents go on a trip but their ship never arrives at port. Elsa is devastated and her ice magic, which was retained inside her by an old spell, resurfaces along with memories of a younger sister…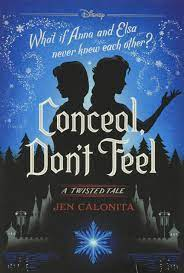 Book Review by Jocelyn G. August 26th, 2021
Tell Me Three Things by Julie Buxbaum is a touching, relatable, and interesting book. Jessie, a high school junior, feels mixed emotions about starting her new life in Los Angeles after having to move from Chicago. She had lost her mother two years ago, and her father recently left to live with a woman he met online. Jessie is now forced to live with her stepmother and her ostentatious teenage son in LA and start the new school year at a fancy, intimidating prep school. Every day, she wishes to return to Chicago. As she is daydreaming about her old life, she gets an email from an anonymous person called 'Somebody/Nobody' (SN), offering to help guide her through her new school. She wonders if she can actually rely on them for long-awaited help. Desperate for a friend, Jessie begins to rely on SN, and they quickly become her closest companion as she continues to struggle fitting in at LA. One part of Jessie wants to meet SN in person, but the other worries that she will regret choosing to do so. It's up to her to decide.
This novel depicts a young girl finding her place and identity in a setting where she originally believes she is not meant to be. Her story demonstrates the importance of having someone who supports and cares for you in times of turbulence and struggle. Jessie's story shows the significant impact social media can have on a teenager's life. She proves that despite experiencing devastating loss, kindness and encouragement from others can help a person heal.
5/5 Stars
"The House on Mango Street"
Book Review by Jocelyn G.
The House on Mango Street by Sandra Cisneros is a touching and powerful book. It is a raw, inspiring story of a brave, hardworking young woman who battles, both physically and emotionally, to become her most confident self despite several unfortunate circumstances. It recounts the story of Esperanza Cordero, a 12-year-old Chicana (Mexican-American) girl experiencing childhood in the Hispanic quarter of Chicago. Providing insights to her deep emotions and thoughts, the novel follows Esperanza's life as she enters adolescence and starts to face the harsh reality of life as a young girl in a poor, patriarchal, and dangerous neighborhood. Components of Mexican-American culture and aspects of social class, race, sexuality, character, self-expression, and gender are all interconnected throughout the book.
Esperanza had become victim of sexual assault and had dealt with the death of family members. She was harassed and made fun of in her community because of her Hispanic heritage. However, despite pain and heartache, she still searches for a reason to keep fighting and be proud of her roots. Her many painful, traumatic experiences contribute to her development into a strong young woman. This book is a coming-of-age story of Esperanza becoming comfortable in her own skin, even though others have violated or taken advantage of her. Her intriguing narrative allows the reader to feel a connection with her, and she reminds us that at the end of the day, she is simply one of us– she wants to hang out with friends, have fun, and explore the world, too.
5/5
Book Review by Jocelyn G. June 7th, 2021
The Hate U Give  by Angie Thomas is one of my favorite books. It is an inspiring story of how a young girl overcomes tremendous difficulties and stigmas to help reach her goal of achieving equality for black people in America. The main character, Starr Carter, learns about the violence of racism first hand when she witnesses her black friend, Khalil, killed by police on the streets. Attending a predominantly white prep school, she is reluctant to talk about the devastating effects of police brutality as she is afraid of being judged by her 'preppy' white peers. She often feels "too black" compared to the rest of her classmates, and changes her speech and mannerisms as an attempt to fit in. However, she eventually learns to be proud of her identity and ethnic background despite what others may assume of her, and becomes a proud advocate for African-American rights. She protests for justice for her murdered friend and puts her life on the line to fight the prevalent racism and injustice that kills so many of her kind.
The novel vividly describes the tortuous effects of racism and prejudice in the United States that hurts the African-American population to this day. It provides an insight into the fear and anxiety Starr felt after seeing her longtime friend being brutally murdered right in front of her. Starr's significant character development throughout the course of the novel encourages youth to stand up for what they believe is right, even if many try to bring them down. Starr persistently promoted social change and she recognized that it would not come without proper action and perseverance. Starr was an ordinary girl with a tremendous drive to change society for the better.
5/5 Stars
Book Review by Amelia K. The Catcher in the Rye 
In the novel Catcher in the Rye, by J.D. Salinger, a sixteen year old boy named Holden takes a trip to NYC where he makes some irresponsible decisions. In the beginning, he is at a boarding school called Pencey, but is kicked out due to his failing grades. Instead of going home to tell his parents about his expulsion, he takes a train to NYC. While in New York he gets completely out of control as he drinks, smokes, and gets into a couple of arguments which are all choices that he makes because of his deteriorating mental health. He feels alone and is impulsive which causes him to put himself in harm's way while in New York. However by the end of the book, he finally comes to his senses and gets the help he's needed all along. 
I really enjoyed this book and would recommend it to any age-group. It does a great job capturing the troubles teenagers go through and how it's not always easy to fit-in with the rest of society. It also was very eye-opening to really see how mental disorders such as depression impact the everyday lives of people that suffer from it. I think this is a topic that often is suppressed and isn't talked about enough and this book does a great job of stressing how significant it is to get the help one needs while also telling a humorous and thrilling story. Overall, I would give this book a 4/5 and encourage others of all ages to read this novel.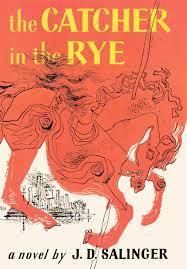 You Should See Me in a Crown by Leah Johnson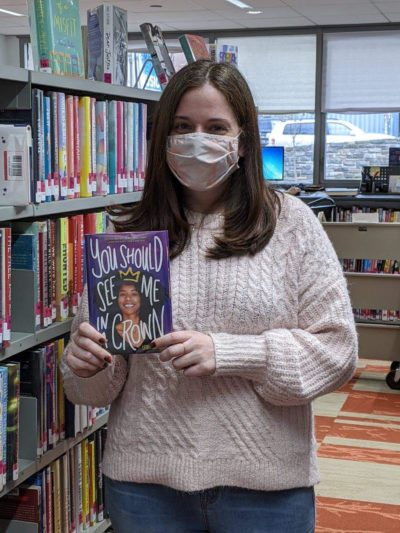 One of my favorite YA reads last year was You Should See Me in a Crown by Leah Johnson.
Read the synopsis below!
"Liz Lighty has always believed she's too black, too poor, too awkward to shine in her small, rich, prom-obsessed midwestern town. But it's okay—Liz has a plan that will get her out of Campbell, Indiana, forever: attend the uber-elite Pennington College, play in their world-famous orchestra, and become a doctor.
But when the financial aid she was counting on unexpectedly falls through, Liz's plans come crashing down . . . until she's reminded of her school's scholarship for prom king and queen. There's nothing Liz wants to do less than endure a gauntlet of social media trolls, catty competitors, and humiliating public events, but despite her devastating fear of the spotlight she's willing to do whatever it takes to get to Pennington.
The only thing that makes it halfway bearable is the new girl in school, Mack. She's smart, funny, and just as much of an outsider as Liz. But Mack is also in the running for queen. Will falling for the competition keep Liz from her dreams . . . or make them come true?"
I loved reading this book. I had been seeing it all over instagram and other social media sites so I felt like it was calling my name! I started reading it without knowing what it was about, which is a weird thing I often do and can sometimes lead to disaster, but that definitely did not happen in this case! I actually listened to the audiobook version which was available on Hoopla which can be accessed with your library card. It was narrated by Alaska Jackson who did a fantastic job becoming the voice of Liz Lighty and the other characters. Jackson made it easy to distinguish who was speaking and helped me create the characters easily in my mind.
I found this book totally relatable and embarrassing and adorable and funny. As the description says, Liz, a high school senior, has to figure out another way to get the money to go to her perfect school when her financial aid falls through. She decides she's not giving up on her dream and even though it's the last thing she wants to do, she throws her hat in the ring for prom queen because of the scholarship money it comes with.
It's a lot of work trying to get the whole school to vote for her while completing community service hours and social media competitions. It's even harder to do when she has a crush on one of her fellow prom queen competitors, Mack. While reconnecting with an old childhood friend, Liz starts to come out of her shell throughout the process and learns to leave her anxiety and fears behind her.
I loved reading this book and seeing a character like Liz at the center. It put a smile on my face and kept it there the whole time I listened to it. I definitely recommend this book.
Movie Review
eviews by Lain B.
Stardust
★★★★★
Stardust is a movie based on the book by Neil Gaiman. It is a love story that spans the cosmos. Well, maybe not. Tristan lives near the border of a magical land. To impress his crush, he decides to travel there and retrieve a fallen star. However, many more than him are racing for it. The king of the magical land is on his deathbed while his power hungry sons wait for him to name his heir. The king throws an enchanted necklace into the sky, declaring just before he dies that his successor will be the first of his sons to find it. However, the necklace had knocked the star out of the sky. The princes must find the star to find the necklace. When three old witches want to eat the star for immortality, a third player is in the mix. One of them goes out to retrieve the star, but they are willing to lie, cheat, and kill to get their way. Of course, this race for the star is complicated as Tristan finds it, or rather her, before the rest. It turns out that this star is actually a girl, one that is not so happy to be used and manipulated by all these people.
I thoroughly enjoyed this movie. There were a lot of moving parts at first, but the group of pursuers was eventually culled. In terms of scenery, Stardust was absolutely beautiful. The rolling hills and open plains in many shots added to the magic of this universe. However, the story is really what made it come to life. It is not a serious one by any means, but it is a fun and exciting tale that I just keep coming back to. My favorite part is the relationship between Tristan and Yvaine. You can see it develop throughout the story instead of being instantly, and unexplainably, strong. The cast is also funny to see because many have moved on to bigger roles, especially Henry Cavil. Known for playing Superman and Geralt of Rivia, he was Tristan's rival for his crush's hand in marriage, not even in the movie for more than ten minutes. All in all, there are many things to like about this film. While I would not say it is for young kids, it is worth the watch for teens and up.
---
My Fair Lady
★★☆☆☆
My Fair Lady is a movie adaptation of the musical by the same name. The main character, played by Audrey Hepburn, is Eliza Doolittle, a poor British woman who sells flowers for a living. One night, she meets Professor Higgins, a scholar of phonetics, played by Rex Harrison. He claims that accent is what separates the rich from the poor. Eliza, with her heavy, inelegant accent, goes to him for speech lessons so she can move up in society. Colonel Pickering, a friend of the professor, agrees to cover the expenses if Higgins can pass Eliza off as a duchess at an embassy ball. So, Eliza must deal with the professor's strict teaching as she learns to speak all over again.
This is an old movie. It is unfair to compare the cinematography to modern movies, but that does not excuse the storyline or the songs. My biggest complaint in this movie was Eliza's father. He was absolutely irrelevant to the plot, yet got two solo songs. Then, there was Freddy, a pursuer of Eliza's. I find it unbelievable that the man fell so in love after meeting her once that he wrote to her multiple times a week and waited outside her house for hours on end. To be honest, that is a bit stalkerish. None of this was helped by the music either as not a single song had any impact on me. The only thing that saved this movie was the interesting, old time cinematography and the fact that it was so bad you could laugh at it. Maybe the elaborate costumes helped some, too, but that is really it. I wanted to like this movie, but there was so much that I just did not enjoy.
---
Dune (2021)
★★★★☆
Dune is based on the book by the same name. The main character, Paul Atreides, is the heir of House Atreides, a noble family from the watery planet Caladan. However, this story takes place on Arrakis, a desert planet and the only source of melange, a drug that grants immortality. The family takes control from House Harkonnen, yet the Harkonnens are not ready to disappear. They hold favor with the emperor and plan to use this swap to wipe out the Atreides. However, Paul is just a teenager. While he sees these dangers, he cannot stop them. Besides, there are other things to worry about, like the Fremen, indigenous people of Arrakis who are unhappy with colonization, and their prophecy that Paul seems to match all too well.
I enjoyed this movie having read the book as well. First of all, the visuals were amazing. Already very strong, Dune's storyline was only enhanced by this. Modern computer graphics helped create this world much more effectively than Dune's first screen appearance in 1984. Secondly, it followed the original plot very closely. As someone who often prefers books, I was happy that I did not have to watch what felt like an imitation rather than an adaptation. Even though it feels slow at times, it is still a great story. My only criticism is that the movie is only the first half of the book. Dune's source material is quite long, so the cut is understandable. However, it is just so good that I want more now. Even if you have not read the book, I think you will still agree at the end.
Movie Review by Amelia K. The Maze Runner
In the movie Maze Runner, directed by Wes Ball, a group of teenage boys are put into this field by an organization known as wicked. This organization wipes their memory leaving them utterly confused. For three years they try to get out of the maze, but fail as they are forced to return at night back to the field or else the maze will shut on them and they will be left with the grievers, these vicious technology controlled animals that kill humans. However one day, a new boy named Thomas is put inside the field and is determined to get out.  He breaks a couple of the rules trying to get out and is eventually deemed a maze-runner. With the help of the other runners, they look each day, looking for a possible way out when one day they find a clue hidden inside one of the grievers. This clue leads them to their way out and by the time they make it to the real world, they find out they have been being tested this entire time. They're told they were put into this maze because they're special and were able to survive this deadly plague that wiped out all of the population. However despite what they believe, this was only the first level and they have much more coming their way.
I would give this movie a 4/5 because it was really interesting and thrilling to watch them escape from the grievers. However, there wasn't enough build up and they got out of the maze too quickly. There should have been more conflict thrown at them as it didn't really make sense how they were apparently trying to get out for three years, but as soon as Thomas arrived, they got out. I would still recommend this movie to anyone who likes watching thrilling and dystopian movies.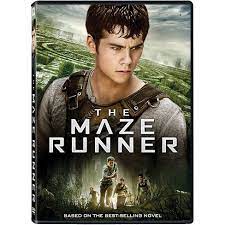 Movie Review by Amelia K. Iron Man
In the movie Iron Man, directed by Jon Favreau, a billionaire named Tony Stark is knocked out and kidnapped by a group of terrorists. When he awakes, he is very confused as he finds a piece of metal in his chest. He asks the man who is next to him what it is and soon finds out the man saved his life by putting the piece of metal in his chest. Then, he is forced by the terrorists to make a missile for them as he runs the top war-fare manufacturing company in the world known as Stark industries and is quite intelligent. He pretends he is making a missle for them, but is secretly making a suit that could wipe them all out. He finishes the suit and wipes out almost all of the terrorists and escapes after three months of being trapped. Since he saw what his missiles were doing to innocent people he decides he wants to change what his company is manufacturing. His business partner doesn't agree and has been secretly conspiring against him this entire time. Iron Man and him have a fight and Iron Man ends up winning, but almost loses his life when he fights him. It ends with the media questioning if he was in the suit and he wasn't supposed to say yes, but decides to own up to it and tells everyone he is Iron Man.
I would rate this movie a 4/5 because I liked how the movie was adventurous yet showed the scientific part behind the making of the suit. I would recommend this movie to people of all ages and will definitely be watching it again.