Book Review
Book Review by Jocelyn G. August 26th, 2021
Tell Me Three Things by Julie Buxbaum is a touching, relatable, and interesting book. Jessie, a high school junior, feels mixed emotions about starting her new life in Los Angeles after having to move from Chicago. She had lost her mother two years ago, and her father recently left to live with a woman he met online. Jessie is now forced to live with her stepmother and her ostentatious teenage son in LA and start the new school year at a fancy, intimidating prep school. Every day, she wishes to return to Chicago. As she is daydreaming about her old life, she gets an email from an anonymous person called 'Somebody/Nobody' (SN), offering to help guide her through her new school. She wonders if she can actually rely on them for long-awaited help. Desperate for a friend, Jessie begins to rely on SN, and they quickly become her closest companion as she continues to struggle fitting in at LA. One part of Jessie wants to meet SN in person, but the other worries that she will regret choosing to do so. It's up to her to decide.
This novel depicts a young girl finding her place and identity in a setting where she originally believes she is not meant to be. Her story demonstrates the importance of having someone who supports and cares for you in times of turbulence and struggle. Jessie's story shows the significant impact social media can have on a teenager's life. She proves that despite experiencing devastating loss, kindness and encouragement from others can help a person heal.
5/5 Stars
"The House on Mango Street"
Book Review by Jocelyn G.
The House on Mango Street by Sandra Cisneros is a touching and powerful book. It is a raw, inspiring story of a brave, hardworking young woman who battles, both physically and emotionally, to become her most confident self despite several unfortunate circumstances. It recounts the story of Esperanza Cordero, a 12-year-old Chicana (Mexican-American) girl experiencing childhood in the Hispanic quarter of Chicago. Providing insights to her deep emotions and thoughts, the novel follows Esperanza's life as she enters adolescence and starts to face the harsh reality of life as a young girl in a poor, patriarchal, and dangerous neighborhood. Components of Mexican-American culture and aspects of social class, race, sexuality, character, self-expression, and gender are all interconnected throughout the book.
Esperanza had become victim of sexual assault and had dealt with the death of family members. She was harassed and made fun of in her community because of her Hispanic heritage. However, despite pain and heartache, she still searches for a reason to keep fighting and be proud of her roots. Her many painful, traumatic experiences contribute to her development into a strong young woman. This book is a coming-of-age story of Esperanza becoming comfortable in her own skin, even though others have violated or taken advantage of her. Her intriguing narrative allows the reader to feel a connection with her, and she reminds us that at the end of the day, she is simply one of us– she wants to hang out with friends, have fun, and explore the world, too.
5/5
Book Review by Jocelyn G. June 7th, 2021
The Hate U Give  by Angie Thomas is one of my favorite books. It is an inspiring story of how a young girl overcomes tremendous difficulties and stigmas to help reach her goal of achieving equality for black people in America. The main character, Starr Carter, learns about the violence of racism first hand when she witnesses her black friend, Khalil, killed by police on the streets. Attending a predominantly white prep school, she is reluctant to talk about the devastating effects of police brutality as she is afraid of being judged by her 'preppy' white peers. She often feels "too black" compared to the rest of her classmates, and changes her speech and mannerisms as an attempt to fit in. However, she eventually learns to be proud of her identity and ethnic background despite what others may assume of her, and becomes a proud advocate for African-American rights. She protests for justice for her murdered friend and puts her life on the line to fight the prevalent racism and injustice that kills so many of her kind.
The novel vividly describes the tortuous effects of racism and prejudice in the United States that hurts the African-American population to this day. It provides an insight into the fear and anxiety Starr felt after seeing her longtime friend being brutally murdered right in front of her. Starr's significant character development throughout the course of the novel encourages youth to stand up for what they believe is right, even if many try to bring them down. Starr persistently promoted social change and she recognized that it would not come without proper action and perseverance. Starr was an ordinary girl with a tremendous drive to change society for the better.
5/5 Stars
Book Review by Amelia K. The Catcher in the Rye 
In the novel Catcher in the Rye, by J.D. Salinger, a sixteen year old boy named Holden takes a trip to NYC where he makes some irresponsible decisions. In the beginning, he is at a boarding school called Pencey, but is kicked out due to his failing grades. Instead of going home to tell his parents about his expulsion, he takes a train to NYC. While in New York he gets completely out of control as he drinks, smokes, and gets into a couple of arguments which are all choices that he makes because of his deteriorating mental health. He feels alone and is impulsive which causes him to put himself in harm's way while in New York. However by the end of the book, he finally comes to his senses and gets the help he's needed all along. 
I really enjoyed this book and would recommend it to any age-group. It does a great job capturing the troubles teenagers go through and how it's not always easy to fit-in with the rest of society. It also was very eye-opening to really see how mental disorders such as depression impact the everyday lives of people that suffer from it. I think this is a topic that often is suppressed and isn't talked about enough and this book does a great job of stressing how significant it is to get the help one needs while also telling a humorous and thrilling story. Overall, I would give this book a 4/5 and encourage others of all ages to read this novel.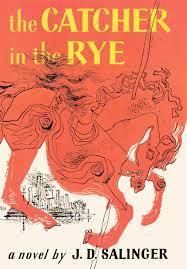 You Should See Me in a Crown by Leah Johnson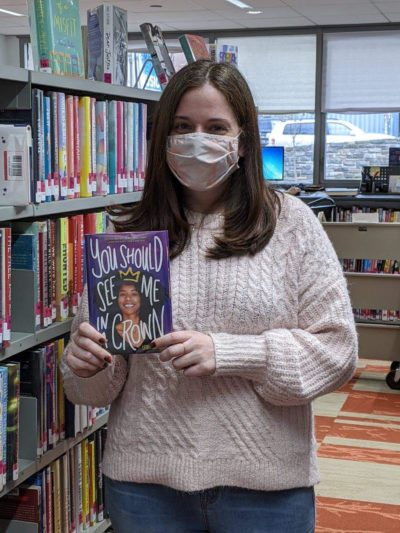 One of my favorite YA reads last year was You Should See Me in a Crown by Leah Johnson.
Read the synopsis below!
"Liz Lighty has always believed she's too black, too poor, too awkward to shine in her small, rich, prom-obsessed midwestern town. But it's okay—Liz has a plan that will get her out of Campbell, Indiana, forever: attend the uber-elite Pennington College, play in their world-famous orchestra, and become a doctor.
But when the financial aid she was counting on unexpectedly falls through, Liz's plans come crashing down . . . until she's reminded of her school's scholarship for prom king and queen. There's nothing Liz wants to do less than endure a gauntlet of social media trolls, catty competitors, and humiliating public events, but despite her devastating fear of the spotlight she's willing to do whatever it takes to get to Pennington.
The only thing that makes it halfway bearable is the new girl in school, Mack. She's smart, funny, and just as much of an outsider as Liz. But Mack is also in the running for queen. Will falling for the competition keep Liz from her dreams . . . or make them come true?"
I loved reading this book. I had been seeing it all over instagram and other social media sites so I felt like it was calling my name! I started reading it without knowing what it was about, which is a weird thing I often do and can sometimes lead to disaster, but that definitely did not happen in this case! I actually listened to the audiobook version which was available on Hoopla which can be accessed with your library card. It was narrated by Alaska Jackson who did a fantastic job becoming the voice of Liz Lighty and the other characters. Jackson made it easy to distinguish who was speaking and helped me create the characters easily in my mind.
I found this book totally relatable and embarrassing and adorable and funny. As the description says, Liz, a high school senior, has to figure out another way to get the money to go to her perfect school when her financial aid falls through. She decides she's not giving up on her dream and even though it's the last thing she wants to do, she throws her hat in the ring for prom queen because of the scholarship money it comes with.
It's a lot of work trying to get the whole school to vote for her while completing community service hours and social media competitions. It's even harder to do when she has a crush on one of her fellow prom queen competitors, Mack. While reconnecting with an old childhood friend, Liz starts to come out of her shell throughout the process and learns to leave her anxiety and fears behind her.
I loved reading this book and seeing a character like Liz at the center. It put a smile on my face and kept it there the whole time I listened to it. I definitely recommend this book.
Movie Review
Movie Review by Amelia K. The Maze Runner
In the movie Maze Runner, directed by Wes Ball, a group of teenage boys are put into this field by an organization known as wicked. This organization wipes their memory leaving them utterly confused. For three years they try to get out of the maze, but fail as they are forced to return at night back to the field or else the maze will shut on them and they will be left with the grievers, these vicious technology controlled animals that kill humans. However one day, a new boy named Thomas is put inside the field and is determined to get out.  He breaks a couple of the rules trying to get out and is eventually deemed a maze-runner. With the help of the other runners, they look each day, looking for a possible way out when one day they find a clue hidden inside one of the grievers. This clue leads them to their way out and by the time they make it to the real world, they find out they have been being tested this entire time. They're told they were put into this maze because they're special and were able to survive this deadly plague that wiped out all of the population. However despite what they believe, this was only the first level and they have much more coming their way.
I would give this movie a 4/5 because it was really interesting and thrilling to watch them escape from the grievers. However, there wasn't enough build up and they got out of the maze too quickly. There should have been more conflict thrown at them as it didn't really make sense how they were apparently trying to get out for three years, but as soon as Thomas arrived, they got out. I would still recommend this movie to anyone who likes watching thrilling and dystopian movies.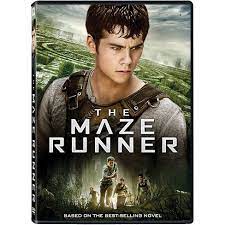 Movie Review by Amelia K. Iron Man
In the movie Iron Man, directed by Jon Favreau, a billionaire named Tony Stark is knocked out and kidnapped by a group of terrorists. When he awakes, he is very confused as he finds a piece of metal in his chest. He asks the man who is next to him what it is and soon finds out the man saved his life by putting the piece of metal in his chest. Then, he is forced by the terrorists to make a missile for them as he runs the top war-fare manufacturing company in the world known as Stark industries and is quite intelligent. He pretends he is making a missle for them, but is secretly making a suit that could wipe them all out. He finishes the suit and wipes out almost all of the terrorists and escapes after three months of being trapped. Since he saw what his missiles were doing to innocent people he decides he wants to change what his company is manufacturing. His business partner doesn't agree and has been secretly conspiring against him this entire time. Iron Man and him have a fight and Iron Man ends up winning, but almost loses his life when he fights him. It ends with the media questioning if he was in the suit and he wasn't supposed to say yes, but decides to own up to it and tells everyone he is Iron Man.
I would rate this movie a 4/5 because I liked how the movie was adventurous yet showed the scientific part behind the making of the suit. I would recommend this movie to people of all ages and will definitely be watching it again.