Welcome to Mamaroneck Public Library!
New Program: CHECK OUT A KITTEN, RETURN A CAT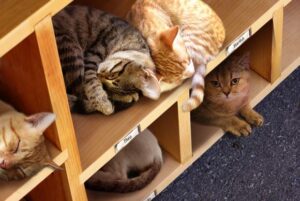 Due to overwhelming patron demand, we have changed our shelving system for books. We will no longer use the Dewey Decimal System.
We have converted to the new and highly appealing Aesthetics System: All books will be shelved by color!